Der Artikel ist noch nicht in Ihre Sprache übersetzt worden.
iPhone automatic backup and synchronization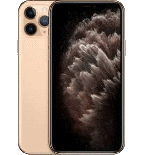 Considering that a number of users using iPhone is looking for simple solution to backup and synchronize their contacts, photos and videos automatically. For these purposes we prepared simple tutorial.
Next help and advices are on page How to. Alternatively you can visit our video guide on our YouTube channel.
How to start?
First of all you need to have our PhoneCopy App installed on your iPhone (or iPad). To get it please follow our guide.
---
Autosync setting
---
Now you have all set and synchronization will start every time you come near the location you have selected. Set up the auto-sync button has a white "A" in a red circle sign to indicate that the location is set.
---