Backup Kontakte from
HTC Touch Pro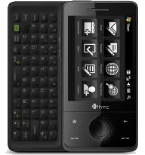 Available guides for synchronization to the secure cloud
Supported functions
Kontakt-Synchronisation
automatisch synchronisieren

HTC Touch Pro wird von PhoneCopy unterstützt. Please note that following settings may vary a little depending on the firmware version.
Text guideline - How to backup
Mit HTC Touch Pro
Die Richtlinie ist noch nicht in Ihre Sprache übersetzt worden.
Press Start - Programs - ActiveSync.
Vyberte Menu - Add server source.
Fill www.phonecopy.com into Server address.
Leave This server requires an encrypted (SSL) connection checked.
Press Next.
Fill in your account details.

▼ hide fields

Username:

your_username

Password:

your_password

Domain:

phonecopy.com

Press Next.
Select the data to be synchronized:

▼ hide fields

Contacts:

yes

Calendar:

no

Emails:

no

Tasks:

no

Pres Finish.
Pressing Sync will perform a synchronization of your data with PhoneCopy.
You can start future synchronizations by pressing Start - Programs - ActiveSync - Sync.
Notice: you do not need to assign the device via IMEI for Windows devices. Device assignment is automatic.
Bei Problemen mit der Synchronisierung, bitte kontaktieren Sie uns.