Backup Kontakte, Kalendar und Aufgaben from
Motorola L9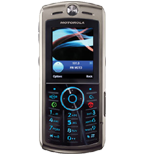 Available guides for synchronization to the secure cloud
Supported functions
Kontakt-Synchronisation
Kalender-Synchronisation
Aufgabe-Synchronisation

Motorola L9 wird von PhoneCopy unterstützt. Please note that following settings may vary a little depending on the firmware version.
Text guideline - How to backup
Mit Motorola L9
Die Richtlinie ist noch nicht in Ihre Sprache übersetzt worden.
Press Main Menu - Office Tools - Sync.
Choose New Partner - SyncML - Mobile Sync and configure given fields.

▼ hide fields

Partner Name:

Write PhoneCopy.

Server Address:

Write http://www.phonecopy.com/sync

Username:

your_username

Password:

your_password

Data Connection:

Choose Internet.

Press Next.
If you want to synchronize your contacts, choose Contacts and write contacts into the Data Path.
If you want to synchronize your events from calendar, choose Calendar Events and write calendar into the Data Path.
If you want to synchronize your tasks, choose Tasks and write tasks into the Data Path .
Press Next. Your phone will automatically test your connection with PhoneCopy.
Choose First sync and now you can synchronize your data with PhoneCopy anytime you want by choosing the PhoneCopy in the list of synchronization partners.
And now please, assign your phone to your PhoneCopy account.
Bei Problemen mit der Synchronisierung, bitte kontaktieren Sie uns.
Benutzer Kommentare
See whole discussion