Android automatic contacts synchronization

Considering that a number of users using android phone or tablet is looking for simple solution to backup and synchronize their contacts automatically. For these purposes we prepared simple tutorial.
Next help and advices are on page How to
How to start?
First of all you need to have our PhoneCopy application installed on your android phone or tablet. To get it please follow our guide.
Download application
PhoneCopy for Android
---
Location setting
PhoneCopy App offers you to select location on which automatic backup and synchronization will start. For example you can choose automatic synchronization to start everytime you come home. To enable it you need few simple steps: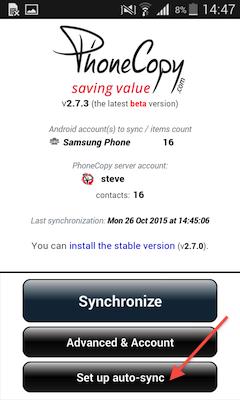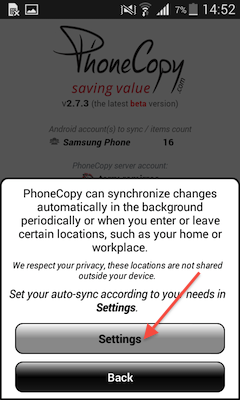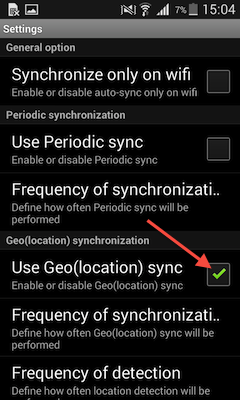 ---
Now you have all set and synchronization will start everytime you come near the location you have selected. You can check the location on the map if you wish. Also you can enable synchronization on Wi-Fi connection only.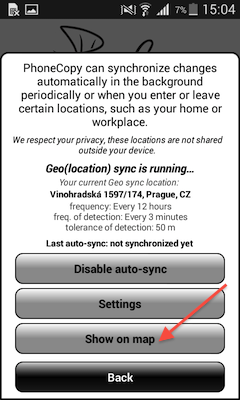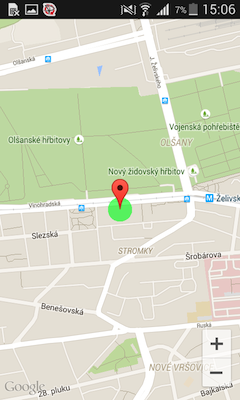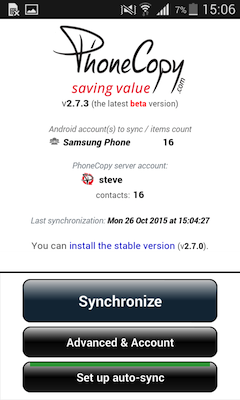 ---
You can set periodic sync as well. Then synchronization will start regularly on selected time intervals. Or alternatively you can combine both geo-sync and periodic sync.
For more information about our app, visit our PhoneCopy for Android page.
---