Android automatic contacts synchronization

Considering that a number of users using android phone or tablet is looking for simple solution to backup and synchronize their contacts automatically. We prepared these purposes simple tutorials for
Next help and advices are on page How to
What is an automatic backup?
Let PhoneCopy care for you! Back up any changes in your contacts, SMS messages or photos automatically according to your needs. Although to set the automatic sync is easy we have prepared a step-by-step picture guide for you!
HOW TO START?
First of all you need to have our PhoneCopy application installed on your android phone or tablet. To get it please
follow our guide
. Download application
PhoneCopy for Android
---
Before you set up the auto-sync, you have to backup your data on PhoneCopy.com server first. Then click on
Advanced & Account
and
Auto-sync settings
and you can set up the Auto-sync according to your needs.
You can choose between Periodic and Geo(location) synchronization. Periodic sync is performed in periodic time intervals that you can set up in Frequency of synchronization setting. Geo(location) synchronization is executed only if your device is in a previously set place. You can also choose Frequency of synchronization, the time interval for Geo synchronization. The next setting is Frequency of detection, controlling how often should the app search your location if you are not at the synchronization spot you set up. To set the location for Geo(location) synchronization use the Use current location button, after you have enabled Geo(location) synchronization. You can also display the location you set up on the map . Also you can enable to run the synchronization on Wi-Fi connection only.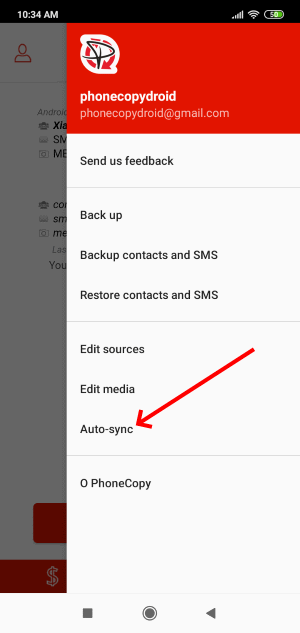 Turn on automatic synchronization by button or from the main menu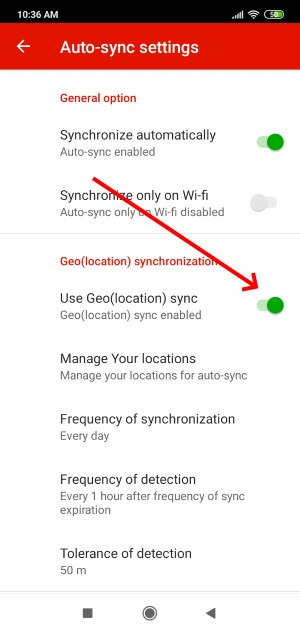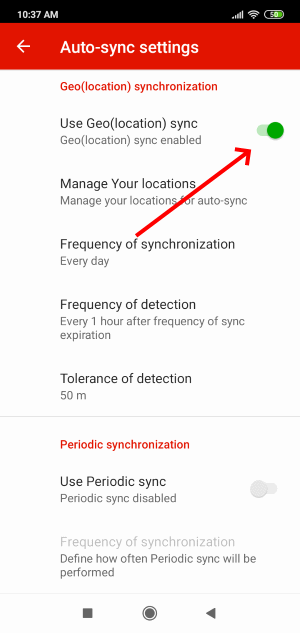 Be sure you have switched on both Autosync and Geo (location) sync.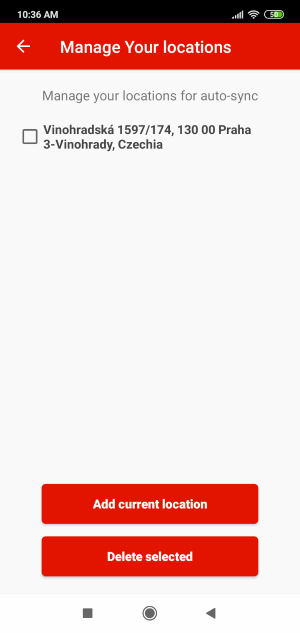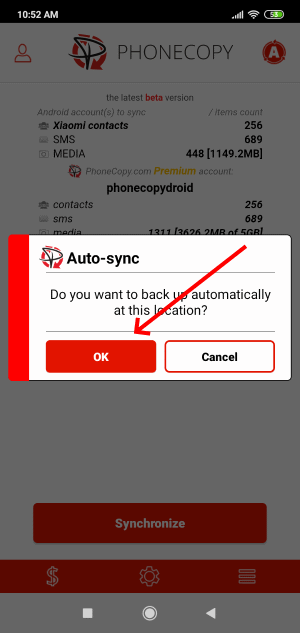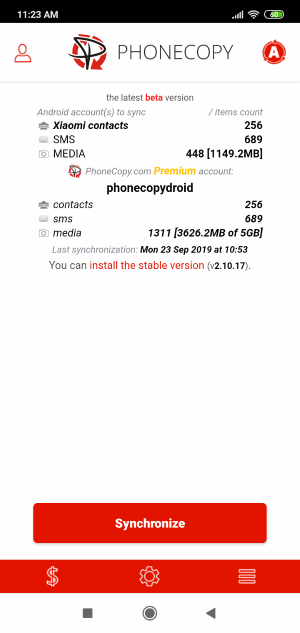 Set the place autosync location (you can set multiple places) and just start to use it.
---
For more information about our app, visit our PhoneCopy for Android page.
---