How to synchronize data between PhoneCopy and Windows 10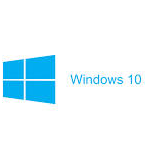 We prepared easy instructions for users of PhoneCopy.com, how you can synchronize contacts from Windows 10 computer to PhoneCopy .
Other help and advices you can find on page How to
How to start?
You need an PC with an operating system Windows 10 and application PhoneCopy for Windows. You can find it in "Windows Store" in "Productivity" section, or just follow this link.
Alternativelly you can download it from
our pages
.
---
Synchronize contacts from your PhoneCopy account to Windows 10
After installing PhoneCopy on your Windows 10 device, click the icon. You will be prompted to join your account.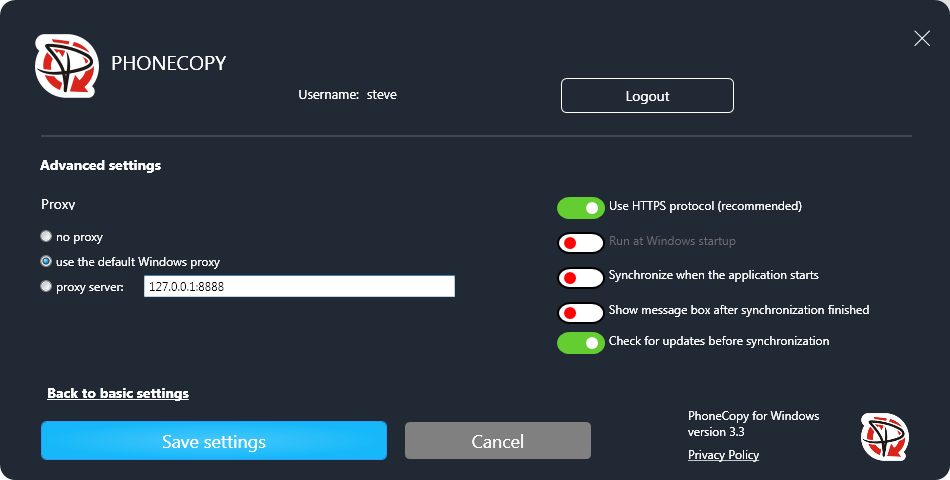 ---
If you do not already have a PhoneCopy account, click "Create New Account".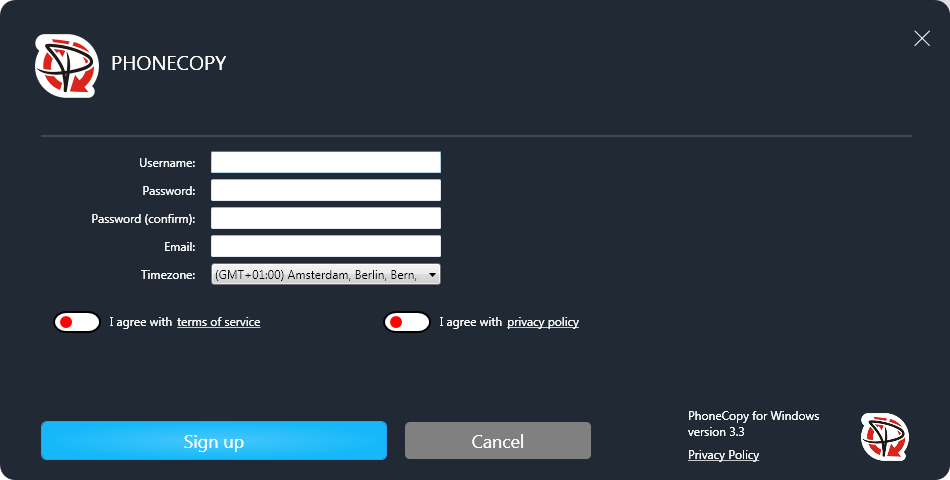 ---
Before the first synchronization, you may be asked for synchronization direction of your contacts to avoid duplicates in case you have contacts on both your PC and PhoneCopy server.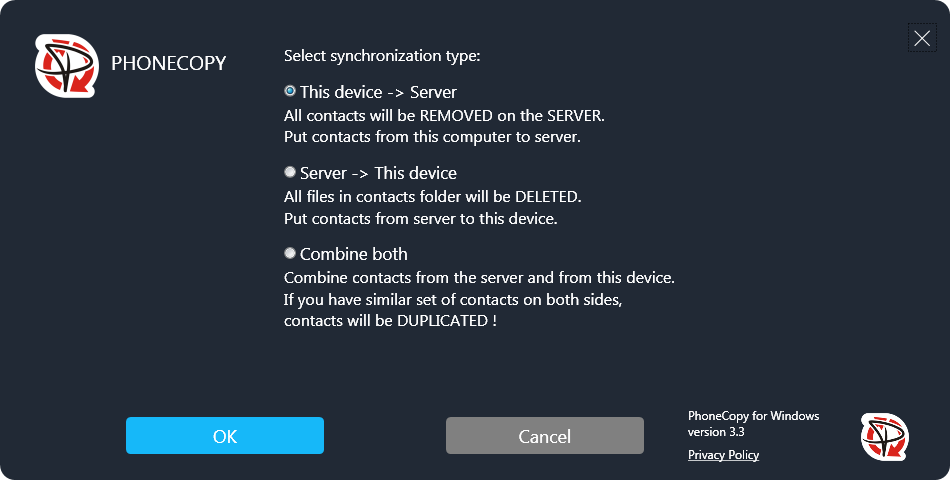 ---
If you do not already have any contacts on your computer, this message might surprise you. We show it to make sure you don't really overwrite anything.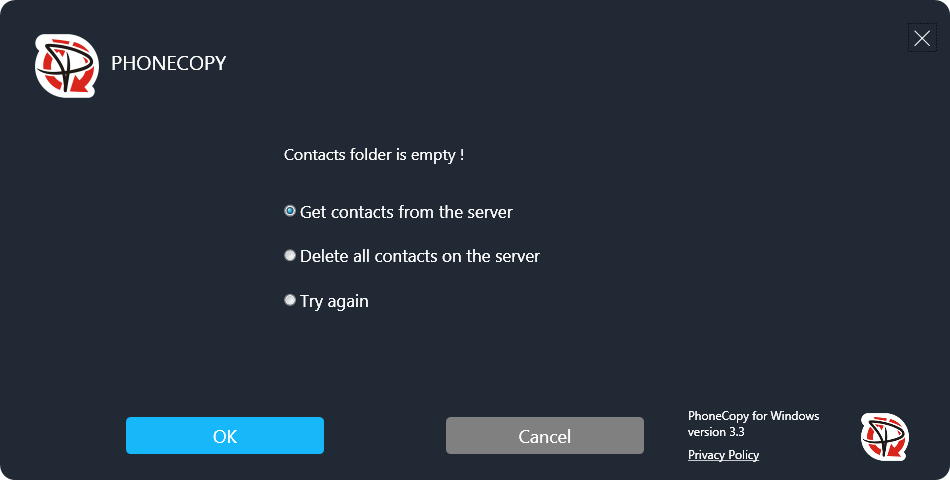 ---
And then you can sync right away. Choose whether you want to synchronize contacts, photos and videos from PhoneCopy.com to your computer or even documents from your computer to your private store on PhoneCopy.com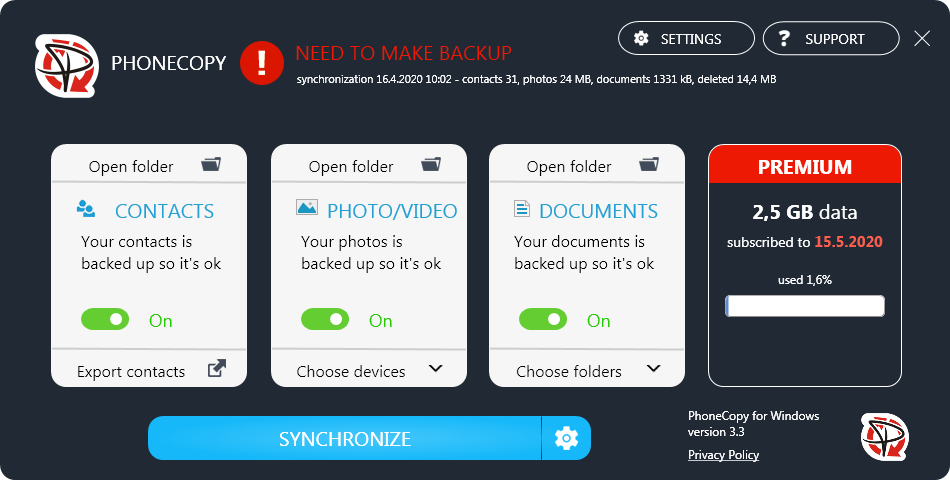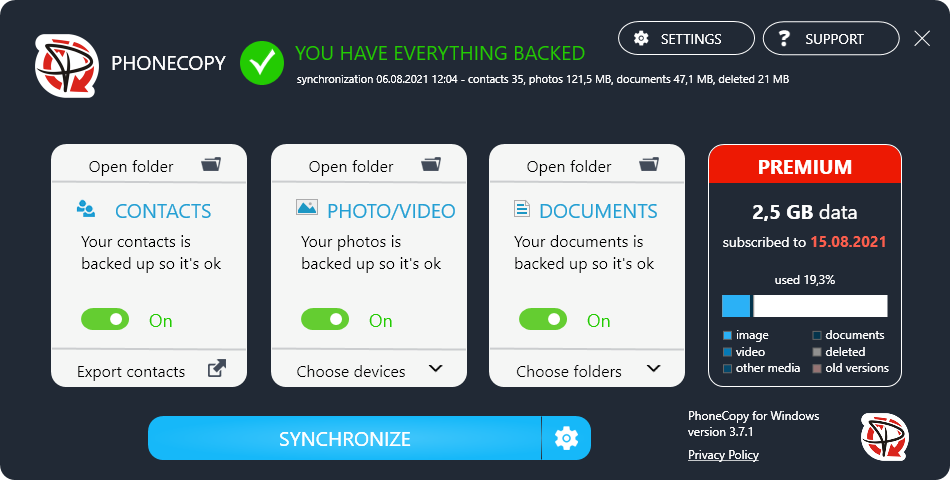 ---
If you do not have the Premium version, the application will look like the image below. You will not be able to sync photos and videos from the server and you will not be able to backup your documents.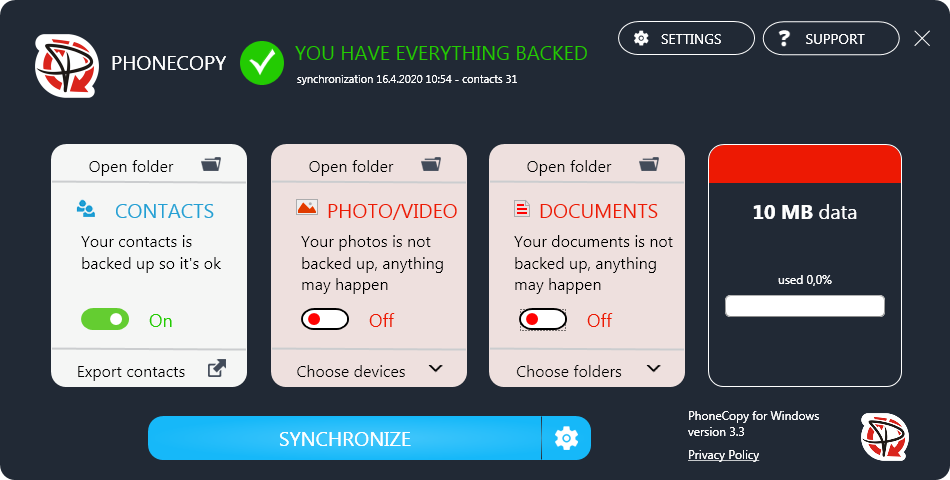 ---
PhoneCopy allows you to sync from many different devices that you previously synchronized with your server.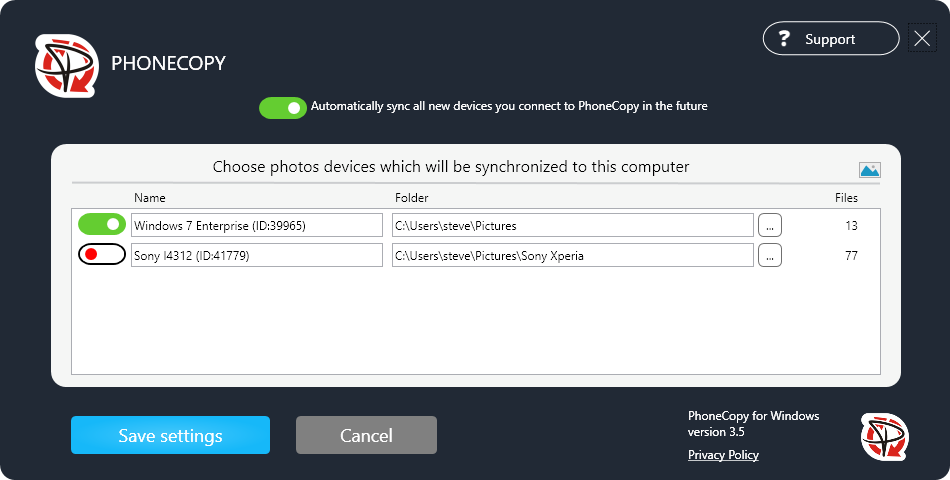 ---