Backup contacts, calendar and tasks from
HTC 8XT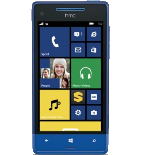 Available guides for synchronization to the secure cloud
Supported functions
contact synchronization
calendar synchronization
task synchronization
automatic sync

HTC 8XT is supported on PhoneCopy. Please note that following settings may vary a little depending on the firmware version.
Confirmed models
msft-ppc
Confirmed versions
5.2.5314
5.2.5312
5.2.5309
5.2.5307
5.2.5306
5.2.5303
5.2.5302
5.2.5300
5.2.5095
5.2.5094
5.2.5090
5.2.5087
5.2.5086
5.2.5082
5.2.5081
5.2.5080
5.2.5073
5.2.5069
5.2.5067
5.2.5063
5.2.5060
5.2.1604
5.2.1601
5.2.1406
5.2.1405
5.2.1404
5.2.1403
5.2.1400
5.2.1301
5.2.1260
5.2.1214
5.2.1206
5.2.1203
5.2.405
5.2.404
5.2.402
5.2.301
5.2.201
0.0.0
News
03/07/2021

We just got first user of this model in Vietnam! Someone just backed up his contacts.
HTC 8XT users around the world
HTC 8XT is preffered for contact backup by PhoneCopy users in several countries around the world - Vietnam (Việt Nam) - 100.00%.
On the map
Following heat map illustrates share between users around the world synchronizing their HTC 8XT using PhoneCopy.
Text guideline - How to backup
From HTC 8XT
PhoneCopy application can be used only for exporting contacts from your phone. If you need to transfer contacts from PhoneCopy to your device, please use following
screenshot guide
.
Download PhoneCopy application from Windowsphone.com
Open PhoneCopy application.
Fill in Username and Password.
Press Export to phonecopy.com.
Your contacts were copied to PhoneCopy.com server.
You can see synchronized contacts on the www.phonecopy.com.
If you need more help, visit our step by step screenshot guide.
In the case of problems with synchronization, please contact us.
To HTC 8XT
The ActiveSync protocol does not enable access to the contacts which are already in the phone. So the following guideline cannot be used for exporting contacts from the phone. For exporting contacts from your device, please use another
screenshot guide
Before you start setting up your phone, make sure that you have already registered on the website www.phonecopy.com. Into the phone you will enter the same user name and password that you used during registration.
From main menu of the phone choose People and press Set up account and Outlook.
Configure given fields:

Email address

your_username@www.phonecopy.com

Password

your_password

Click sign in. Phone should download all settings and begin to sync automatically. If it does not so, continue with following steps.
Configure a new field:

User name

your_username

Click sign in and in the following dialog choose advanced and click show all settings
Configure new fields:

Domain

phonecopy

Server

www.phonecopy.com

Account name

PhoneCopy

Download new content

Leave as items arrive

Content to sync

Select Contacts and Calendar, uncheck Email.

Click sign in.
Now the contacts should automatically synced to the phone. You can see synchronized contacts on the www.phonecopy.com.
In case of any problem you can check the configuration settings: from main menu choose Settings, email & accounts and PhoneCopy.
---
If you need more help with the settings, visit our step by step screenshot guide "How to synchronize contacts to Windows Phone".
In the case of problems with synchronization, please contact us.
User comments
See whole discussion