El artículo no ha sido traducido a su idioma.
Take better pictures with your mobile phone
Nowadays, smartphones have become a worldwide phenomenon and pushed classic photography away. Of course, a professional photo taken with compact camera will always beat smartphone snapshot in quality. But on the other hand, who wants to carry the camera everywhere? The main advantage of shooting with smartphone is the convenience.
Mobile phones have various camera settings that can greatly enhance the final picture. Learn about the strengths and weaknesses and utilize your camera features to create better images!
We have prepared series of articles describing topics of photography and will also add some tips for you to keep in mind!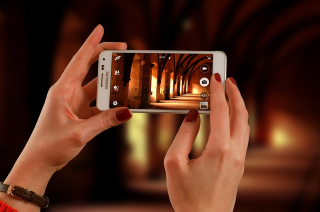 We have prepared for you the series of articles where wanted to describe the most important topics concerning photographing with smart phones.
1. The first deals with the composition rules.
2. The second one with the automatic mode – describing its limitations and disadvantages
3. The third one with the manual settings – describing its limitations and disadvantages (coming soon)
a) white balance, manual setting of exposure time, GPS location
b) shutter speed, ISO, aperture
4. The last article deals with the various modes – panoramic photo, HDR, smile detection
---
Let see our blog too
---