Backup contactos, calendário and tareas from
LG NYX KU990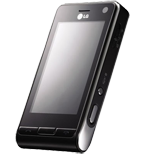 Available guides for synchronization to the secure cloud
Supported functions
contact synchronization
calendar synchronization
task synchronization
automatic sync

LG NYX KU990 is supported on PhoneCopy. Please note that following settings may vary a little depending on the firmware version.
Text guideline - How to backup
With LG NYX KU990
Las instrucciones no han sido trducidas a su lengua.
First go to the phone's Main Menu and then follow these steps:
Choose Settings - Phone - Connection - Synchronization service.
Select Synchronization server and add following items.

▼ hide fields

Sync Profile Name:

PhoneCopy

Host address:

write http://www.phonecopy.com/sync

SyncML proxy:

leave blank

User name:

your_username

Password:

your_password

Contacts:

enabled

Contact name:

contacts

Calendar:

enabled

Calendar name:

calendar

Tasks:

enabled

Tasks name:

tasks

Notes:

enabled

Notes names:

notes

Synchronization type:

Normal

Access point:

Select Internet APN

Synchronization:

Manual (also Automatic: every change, daily, weekly, monthly)
Por favor, ahora asigne su teléfono a su cuenta PhoneCopy.
En el caso de problemas con la sincronización, contacte con nosotros.