Backup contactos, calendário, tarefas and notas from
Motorola ROKR Z6W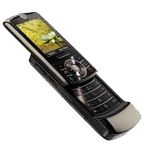 Available guides for synchronization to the secure cloud
Supported functions
contact synchronization
calendar synchronization
task synchronization
note synchronization

Motorola ROKR Z6W is supported on PhoneCopy. Please note that following settings may vary a little depending on the firmware version.
Text guideline - How to backup
With Motorola ROKR Z6W
A instrução ainda não foi traduzida para seu idioma.
Press Main Menu and choose Office Tools - Sync
If there is no synchronization profile in your cell phone, select SyncML and press Select
If there was some synchronization before, select Options - Edit profile - Create a Profile.
In the following menu choose Create New and configure given fields.

▼ hide fields

Profile name:

Type PhoneCopy

Server URL:

Type http://www.phonecopy.com/sync

User name:

your_username

Password:

your_password

Choose Next.
Check items to be synchronized and configure given fields.

▼ hide fields

Contacts:

In the Contacts Data Path line write contacts

Calendar:

In the Calendar Data Path line write calendar

Tasks:

In the Tasks Data Path line write tasks

Data Connection:

Choose Data Connection for Internet access.

In the following menu, under the Synchronize item, choose PhoneCopy.
Select Options - Set as Default
Choose Synchronize Now and now you can start synchronization with PhoneCopy anytime you want.
And now please, assign your phone to your PhoneCopy account.
In the case of problems with synchronization, please contact us.