Данная статья еще не переведена на ваш язык.
Migrate to PhoneCopy from the discontinued Nokia Sync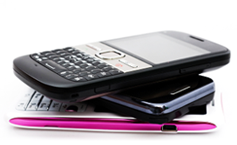 Nokia has recently announced that they will be stopping their synchronization service - Nokia Sync. Designed for customers with Nokia N9, S40 and Symbian devices, Nokia Sync worked as means to backup contacts, calendar appointments and notes to Nokia cloud service.
Nokia Sync will be discontinued on December 5, 2014 and all backed up data will become inaccessible, which means all of the Nokia Sync users will be left without a backup unless they export or migrate their data.
Meet PhoneCopy
If that is your case, the team behind PhoneCopy.com has a solution for you. We are a synchronization and backup service compatible with most of the devices in the world. Join us and keep your data safe. The whole process will only take five minutes of your time.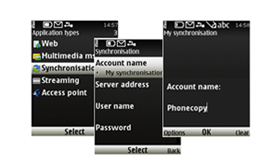 Start now
Simply find your backup in our supported devices and follow the guideline. It will walk you through the registration, device setup and finally the synchronization.
Data from your phone will be securely stored on PhoneCopy.com. And don't worry if you forget to backup, PhoneCopy will send you a reminder if there is no activity for a while. Plus another perk, if you get a new phone in the future, simply synchronize the empty device with PhoneCopy and receive everything in the new device immediately.
That's not all
You can also use PhoneCopy to synchronize data between multiple devices, use our web interface to clean up and manage your contacts or create business cards to share with your friends and colleagues or explore . PhoneCopy is completely free for personal use with up to 500 stored contacts. Find out more in our pricing.