Bu makale henüz sizin konuşma dilinize çevrilmiş değildir.
How to export contacts from PhoneCopy to VCF (vCard)
We prepared easy instructions for users of PhoneCopy.com, how you can export contacts from online profile to format vCard/VCF which can be opened in most contact applications.
Other help and advices you can find on page How to
How to start?
Go to your online profile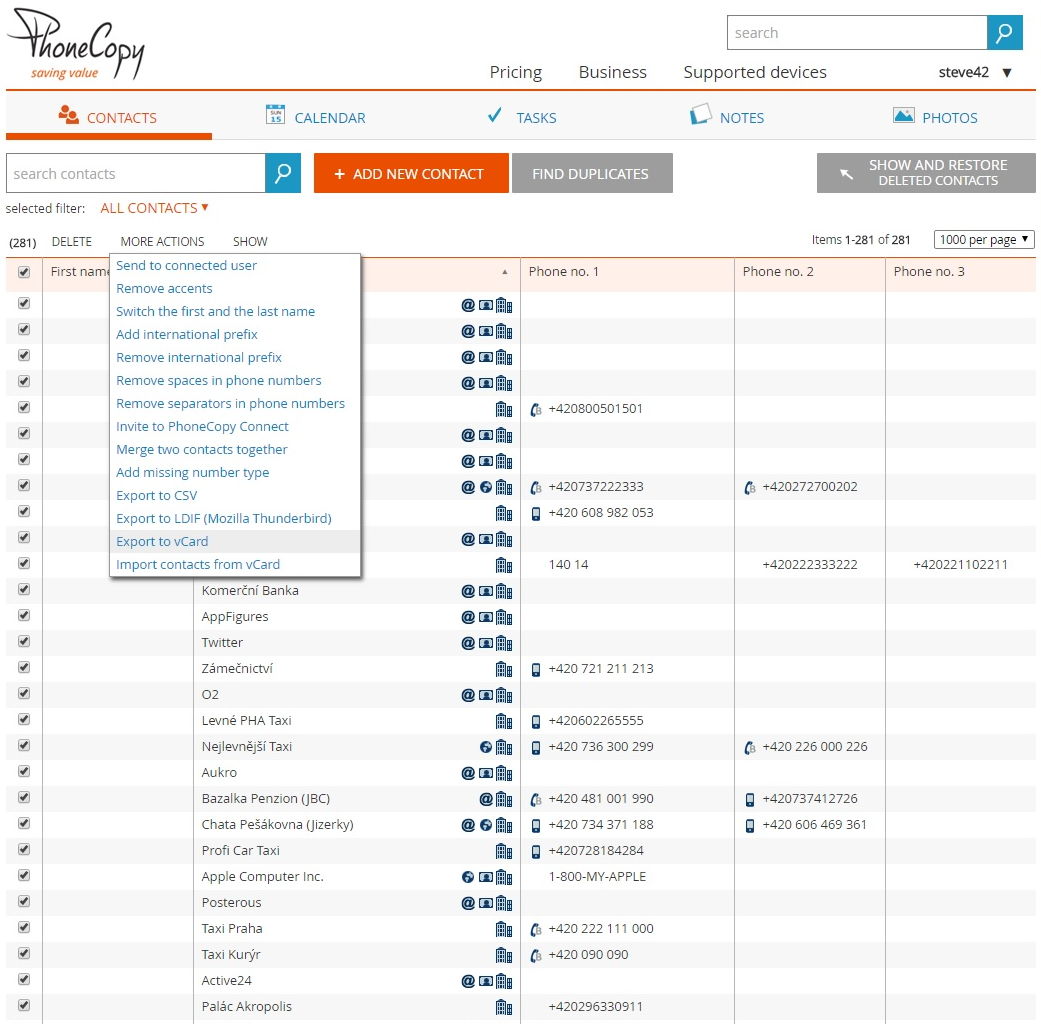 ---
Select contacts to export
---
Select if you want to export contacts to single file or each contact individually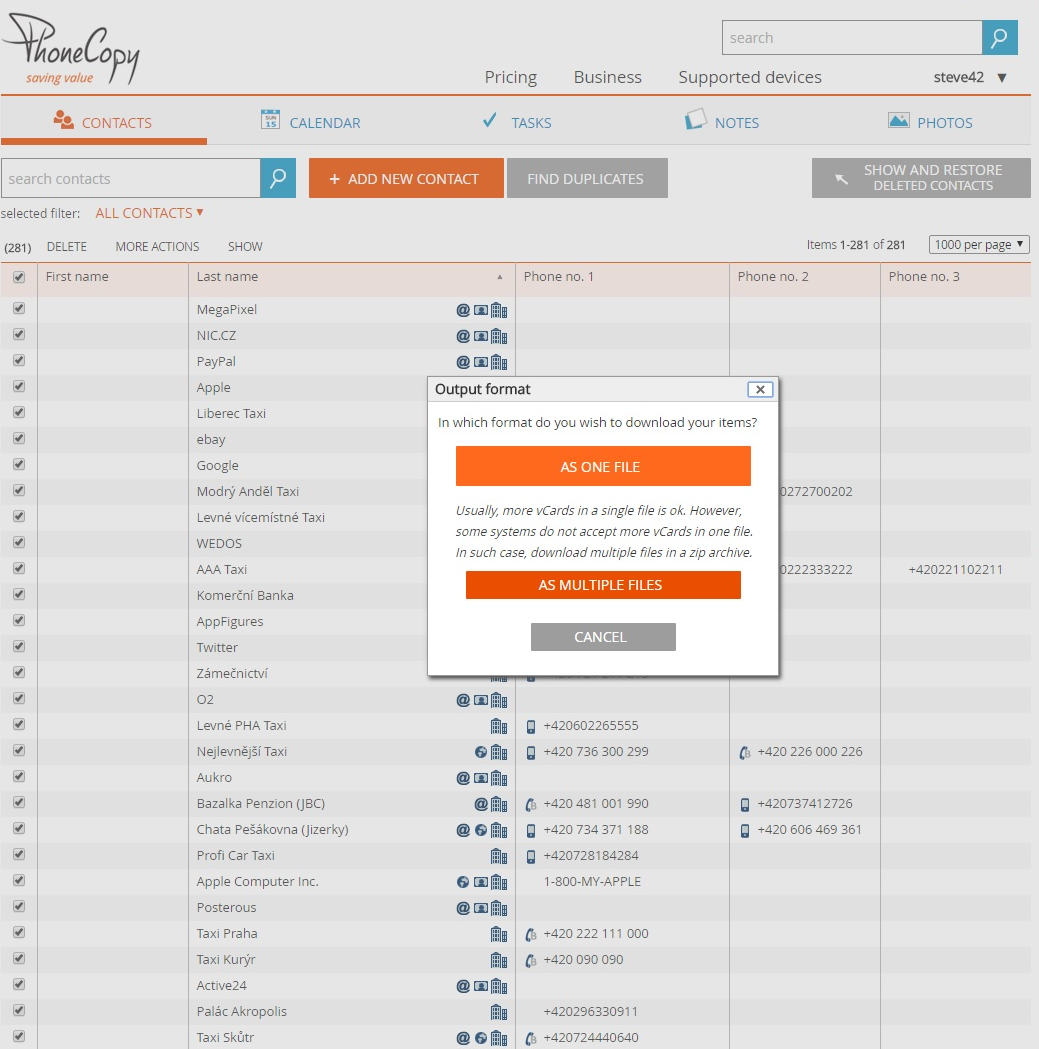 ---