Microsoft Lumia 540

dan yedeklenen kişiler, takvim ve görevler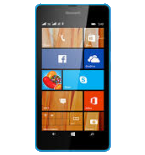 Available guides for synchronization to the secure cloud
Supported functions
Kişiler senkronizasyonu
Takvim senkronizasyonu
görev senkronizasyonu
Otomatik senkronizasyon
Microsoft Lumia 540 cihazını PhoneCopy desteklenmektedir. Please note that following settings may vary a little depending on the firmware version.
Talimat metni - Nasıl yedekleme yapılır
Microsoft Lumia 540 'dan
Talimatlar henüz sizin konuşma dilinize çevrilmemiştir.
PhoneCopy application can be used only for exporting contacts from your phone. If you need to transfer contacts from PhoneCopy to your device, please use following
screenshot guide
.
Download PhoneCopy application from Windowsphone.com
Open PhoneCopy application.
Fill in Username and Password.
Press Export to phonecopy.com.
Your contacts were copied to PhoneCopy.com server.
You can see synchronized contacts on the www.phonecopy.com.
If you need more help, visit our step by step screenshot guide.
Senkronizasyon esnasında herhangi bir problemle karşılaşırsanız Yardım İsteyin
Microsoft Lumia 540 'a doğru
Talimatlar henüz sizin konuşma dilinize çevrilmemiştir.
Press Settings - Accounts.
Press Add an account.
Choose Exchange.
Fill your_username@www.phonecopy.com into Email address.
Press Next.
Fill in your account details.

▼ hide fields

Email address:

your_username@www.phonecopy.com

Password:

your_password

Press Next.
Select the data to be synchronized:

▼ hide fields

Emails:

no

Contacts:

yes

Calendar:

yes

Pres Done.
Senkronizasyon esnasında herhangi bir problemle karşılaşırsanız Yardım İsteyin
Kullanıcı yorumları
See whole discussion