Samsung STAR II Duos GT-C6712

dan yedeklenen kişiler, takvim, görevler ve notlar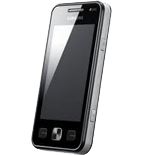 Available guides for synchronization to the secure cloud
Supported functions
Kişiler senkronizasyonu
Takvim senkronizasyonu
görev senkronizasyonu
Notlar senkronizasyonu

Samsung STAR II Duos GT-C6712 cihazını PhoneCopy desteklenmektedir. Please note that following settings may vary a little depending on the firmware version.
Confirmed models
gt-c6712
Confirmed versions
c6712xekd6/c6712oxekd6
c6712xxke4/c6712oxake4
c6712jvkd4/c6712ojvkd4
c6712xxke4/c6712oxfke2
c6712xxke4/c6712oxdke1
c6712ddkk3/c6712oddkd5
c6712xxkf3/c6712oxdkf3
c6712xxke3/c6712oxckd3
c6712xxkf3/c6712oxckf3
c6712xxke3/c6712oxake3
c6712jpke3/c6712ojpke3
c6712xxkf3/c6712oxakf2
c6712xxkf3/c6712oxfkf2
c6712xekf3/c6712oxekf2
c6712xxke3/c6712oxgkd2
c6712ddkk3/c6712oddkk1
c6712jpke3/c6712ojpkf1
c6712jpke2/c6712ojpke2
c6712ddkk2/c6712oddkk1
c6712ddke1/c6712oddkd5
c6712xxkf1/c6712oxckd3
c6712xeki1/c6712oxeki1
c6712ddkg1/c6712oddkf1
c6712jvkf1/c6712ojvkf1
c6712xxkh1/c6712oxfki1
c6712jpkg1/c6712ojpkg1
c6712xxkh1/c6712oxalb1
c6712xekf1/c6712oxekf1
News
Samsung STAR II Duos GT-C6712 users around the world
According to our statistics, PhoneCopy users use Samsung STAR II Duos GT-C6712 for data backup in countries Ukraine (Ukraїna, Україна) - 96.55%, Czechia (Czech Republic, Česká republika) - 3.45%.
On the map
Following heat map shows contacts synchronisations with Samsung STAR II Duos GT-C6712 using PhoneCopy across the globe.
Talimat metni - Nasıl yedekleme yapılır
Samsung STAR II Duos GT-C6712 ile
Talimatlar henüz sizin konuşma dilinize çevrilmemiştir.
Press Menu.
Choose menu item Applications and press Synchronization.
Select New synchronization profile and set up the following items.

▼ hide fields

Profile name:

Fill in PhoneCopy

Synchronization:

In this category set up All and continue with:

Remote contacts

Write contacts

Remote calendar

Write calendar

Remote tasks

Write tasks

Remote notes

Write notes

Synchronization type:

Choose Full synchronization.

Synchronization server:

In this category set up:

Address

Write http://www.phonecopy.com/sync

Username

your_username

Password

your_password

Network profile:

Choose type of your internet connection.

Return into Menu
Go into Applications and continue with Synchronization press PhoneCopy and synchronize your phone.
Ve lütfen şimdi, Telefonunuzu PhoneCopy hesabınıza atama işlemini yapınız
Senkronizasyon esnasında herhangi bir problemle karşılaşırsanız Yardım İsteyin