Sony Ericsson J105i Naite

dan yedeklenen kişiler, takvim, görevler ve notlar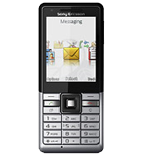 Available guides for synchronization to the secure cloud
Supported functions
Kişiler senkronizasyonu
Takvim senkronizasyonu
görev senkronizasyonu
Notlar senkronizasyonu

Sony Ericsson J105i Naite cihazını PhoneCopy desteklenmektedir. Please note that following settings may vary a little depending on the firmware version.
Confirmed models
j105a
j105i
sonyericssonj105i
Confirmed versions
r1ha035
r1ga031
r1ga028
r1ga026
r1ha
News
8.03.2022

Even in Turkey we have a user with Sony Ericsson J105i Naite phone. He backs up his kişiler.
Sony Ericsson J105i Naite users around the world
According to our statistics, PhoneCopy users use Sony Ericsson J105i Naite for data backup in countries Turkey (Türkiye) - 100.00%.
On the map
Histogram depicts Sony Ericsson J105i Naite backup with PhoneCopy around the world.
Talimat metni - Nasıl yedekleme yapılır
Sony Ericsson J105i Naite ile
Talimatlar henüz sizin konuşma dilinize çevrilmemiştir.
Press Menu and select Organizer
Select Synchronization
Select New account and press Add
Select SyncML
Write PhoneCopy and press Continue. Configure given fields.

▼ hide fields

Server address:

Write http://www.phonecopy.com/sync

Server username:

your_username

Server password:

your_password

Connection:

Choose a network connection PhoneCopy should use.

Remote initiation:

We recommend keeping the default choice - Always ask

Select Applications and mark items you want to synchronize. Accept by pressing OK
Select Application settings and configure given fields.

▼ hide fields

Phonebook:

Write contacts. Leave Username and Password blank.

Calendar:

Write calendar. Leave Username and Password blank.

Tasks:

Write tasks. Leave Username and Password blank.

Notes:

Write notes. Leave Username and Password blank.

Press OK, Back and Save.
You can synchronize any time now by choosing PhoneCopy and pressing Start.
Ve lütfen şimdi, Telefonunuzu PhoneCopy hesabınıza atama işlemini yapınız
Senkronizasyon esnasında herhangi bir problemle karşılaşırsanız Yardım İsteyin