Данная статья еще не переведена на ваш язык.
How to export vCards from Outlook 365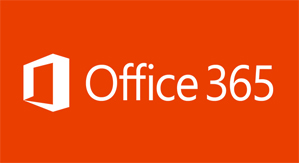 Many users save their contats in folder of Microsoft Outlook 365 program. It could not be easy to synchronize your contacts from there to your mobile phone. We prepared easy instructions how to export contacts to PhoneCopy.com and then to your mobile phone. List of support mobile phones find here
Other help and advices are on page How to
How to start?
You have Windows PC and Microsoft Outlook 365 program, where you have stored your contacts. It is necessary export your contacts to format vCard.
Export contacts from your Outlook to vCard format
When you start Outlook 365, go to folder "contacts". Choose all contacts, which you have prepare to export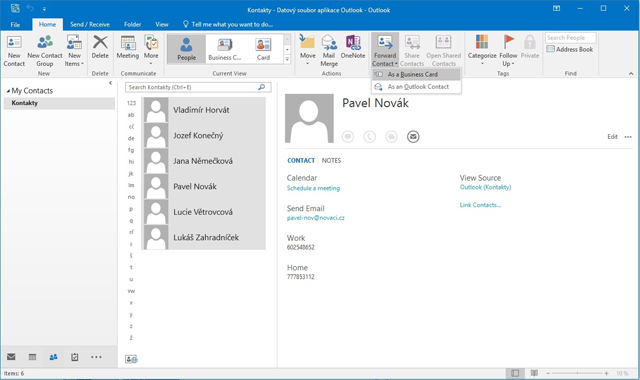 Click to item "Forward Contacts" and choose "As a Business Card"
You have an email, and icon "attach" where are your contacts. Save email.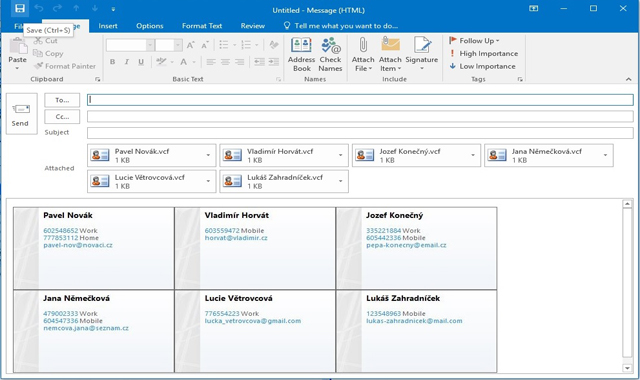 Go to folder "drafts"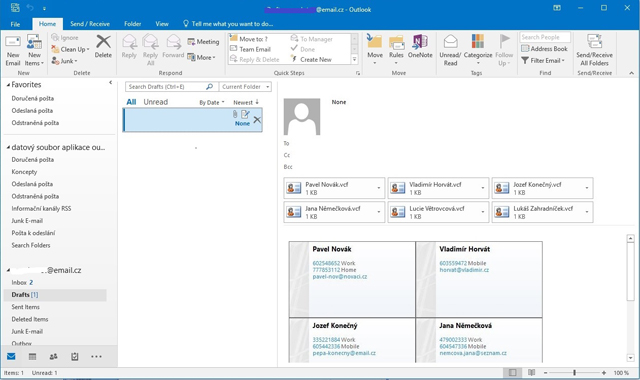 Choose your email and click to "file -> save attachments"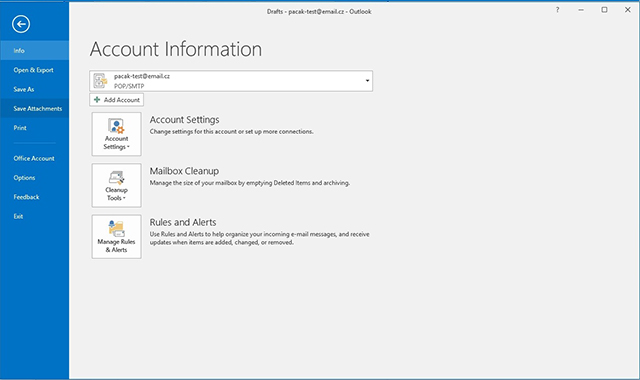 There is list of your contacts ,what you want export...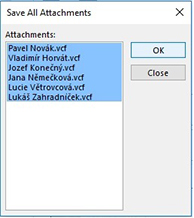 and create new folder "Contacts" , where you save all your contacts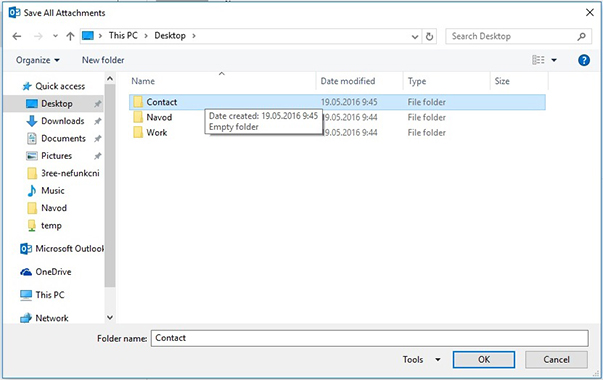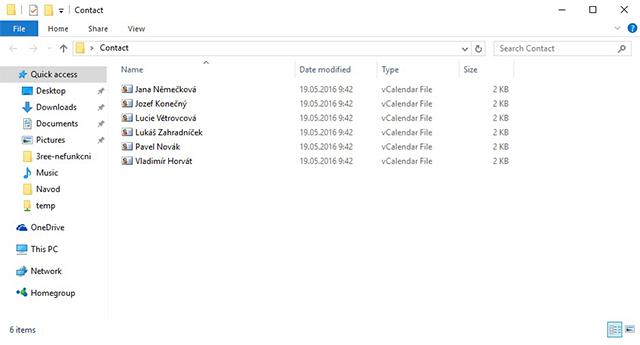 When you have your contacts in vCard format saved on your PC, you can use PhoneCopy for Windows, for export your contacts to PhoneCopy.com.
Try our guide to transfer vCard contacts to PhoneCopy. Do not forget save your contacts to same folder as you exported your contacts to PhoneCopy for Windows.
Now you have all your contacts synchronized on PhoneCopy and you can edit your contacts in your online account.
PhoneCopy can also be used as a regular synchronization service to synchronize with other devices, should you lose your Windows's stored contacs, or if you just run out of notebook battery and you need to see your contacts online. Also, on your online account, you will see full history of your contacts, as well as the data that you've deleted in between the synchronizations. You can find them in an archvie from where you can restore them.
Some additional tips:
With PhoneCopy we support not only Windows but Apple and Linux computers too. Contact can be transferred from an Windows to iPhone, from an Mac to Nokia, or you can synchronize as you wish between two or more cell phones (from iPhone to iPad, from Android to Nokia etc).