How to synchronize contacts from BlackBerry
Number of new BlackBerry 10 phones are still high and users need backup or synchronize contacts with other devices. For these purposes there is a simple solution PhoneCopy.com, which we've prepared this tutorial for.
IF YOU NEED TO TRANSFER CONTACTS TO Blackberry please use another guide.
How to start?
You need a BlackBerry 10 phone. Let us just remind you, that for now PhoneCopy for BlackBerry only transfers contacts.
This article should work for all BlackBerry 10 phones which are: none
Download an application PhoneCopy for Blackberry.
Choose your username and insert your email address, where we will send you a confirmation email that you will need to activate your account.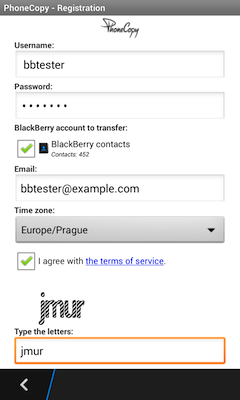 .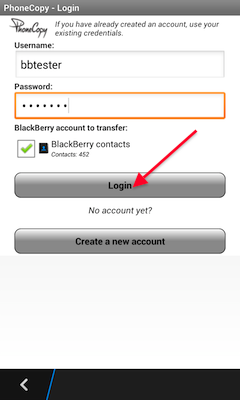 Now you can synchronize contacts from your Blackberry 10 to PhoneCopy.com.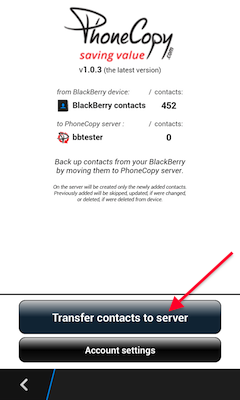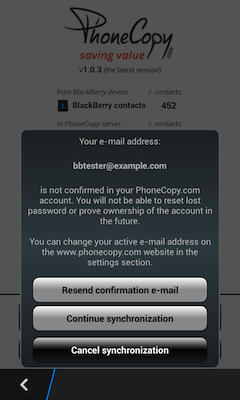 Your contacts will be synchronized in few seconds.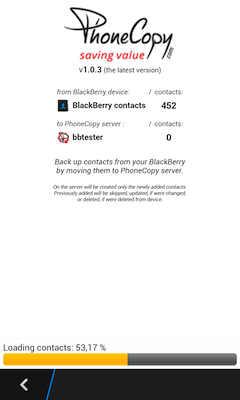 Now you have all your contacts synchronized on PhoneCopy. You can edit your contacts in your online account. PhoneCopy can also be used as a regular synchronization service, should you lose your phone or the stored data, or if you just run out of battery and you need to see your contacts online. Also, on your online account, you will see full history of your contacts, as well as the data that you've deleted in between the synchronizations. You can find them in an archive from where you can restore them. And if this is still not enough of a backup for you, you can download a .CSV file, that you can store in your computer
IF YOU NEED TO TRANSFER CONTACTS TO Blackberry please use another guide.
For more information about our app, visit our PhoneCopy for Blackberry page.