How to transfer contacts data to Windows Phone 8.1 (include Lumia)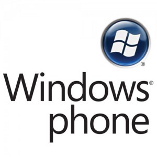 Considering that a number of users using Windows Phone is significant, more and more people find themselves in need of synchronize contacts. For these purposes there is a simple solution PhoneCopy.com, which we've prepared this tutorial for. Because of technical limitation there is not possible to export your existing contacts from device directly, but you can use your contacts stored on PhoneCopy on your Windows Phone device.
This article should work for all Windows phones 8 OS which are for example: Acer Liquid M220, Alcatel One Touch Pop 2 (4"), One Touch Pop 2 (4,5"), Allview Impera I, Impera M, Impera S, Archos Cesium 40, BLU Win HD, Win HD LTE, Win Jr., Win Jr. LTE, Celkon Mobiles Win 400, Cherry Mobile Alpha Luxe, Alpha Neon, Alpha Style, Alpha View, HTC One M8 Windows Phone, Lava Iris Win 1, Microsoft Lumia 430, Lumia 435, Lumia 532, Lumia 532 DUAL SIM, Lumia 535, Lumia 640, Lumia 640 DUAL SIM, Lumia 640 LTE, Lumia 640 LTE DUAL SIM, Lumia 640 XL, Lumia 640 XL Dual SIM, Lumia 640 XL Dual SIM LTE, Lumia 640 XL LTE, Lumia 735, Lumia 850, Nokia Lumia 1020, Lumia 1320, Lumia 1520, Lumia 520, Lumia 521, Lumia 525, Lumia 526, Lumia 530, Lumia 535, Lumia 620, Lumia 625, Lumia 630, Lumia 635, Lumia 636, Lumia 638, Lumia 720, Lumia 720T, Lumia 730 Dual SIM, Lumia 735, Lumia 820, Lumia 822, Lumia 830, Lumia 920, Lumia 920T, Lumia 925, Lumia 925T, Lumia 928, Lumia 930, Lumia Icon
Next help and advices are on page How to
IF YOU NEED TO TRANSFER CONTACTS FROM Windows Phone 8.1 please use another guide
How to start?
You need to have a mobile phone with Windows Phone 8.1 OS.
Synchronization contacts to Windows Phone 8.1
Go to folder "people", choose "set up account" and press "add and account".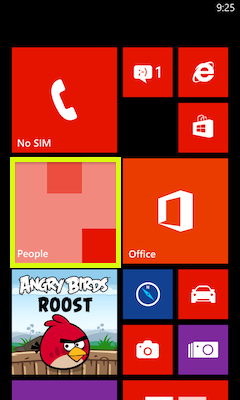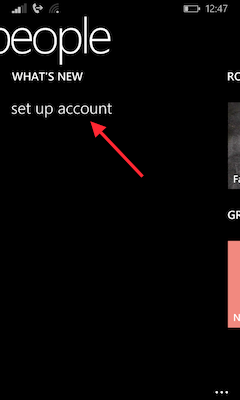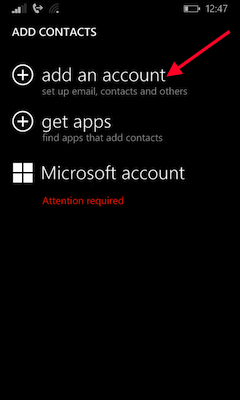 Press "Exchange". Type in your email as your_username@www.phonecopy.com, fill in your password and choose "sign in".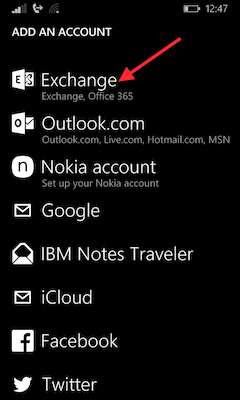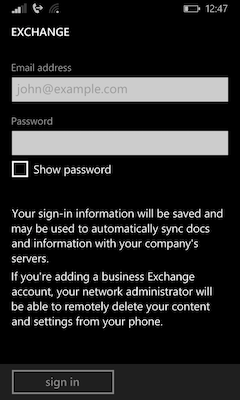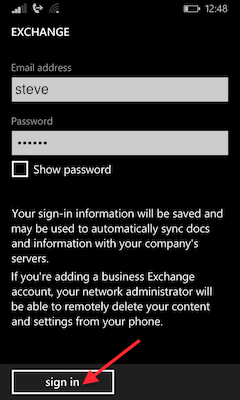 Press "done". Contacts from PhoneCopy.com were copied to your device.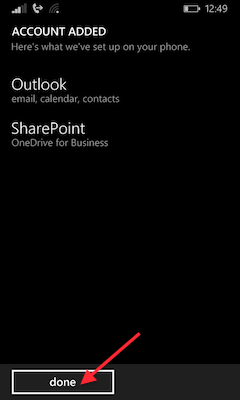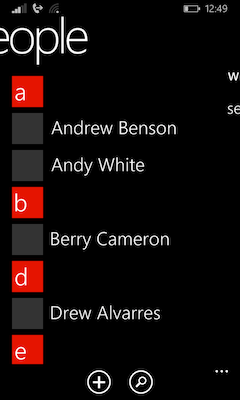 ---
Now you have all your contacts synchronized on PhoneCopy and you can edit your contacts in your online account. PhoneCopy can also be used as a regular synchronization service, should you lose your phone or the stored data, or if you just run out of battery and you need to see your contacts online. Also, on your online account, you will see full history of your contacts, as well as the data that you've deleted in between the synchronizations. You can find them in an archvie from where you can restore them.
IF YOU NEED TO TRANSFER CONTACTS FROM Windows Phone 8.1 please use another guide
---