L'article n'a pas encore été traduit dans votre langue.
How to transfer contacts, messages, photos and videos from Huawei android (without google services)

Huawei is gradually launching mobile phones that include the Android operating system without Google services, also known as AOSP or Android Open Source Project. We have prepared a simple solution for users of these phones, how to quickly and elegantly back up or synchronize contacts, SMS, photos and videos without the need to connect to a computer within PhoneCopy.com, which we've prepared this tutorial for. Alternatively you can visit our video guide on our YouTube channel.
Next help and advices are on page How to
IF YOU NEED TO TRANSFER CONTACTS, MESSAGES, PHOTOS AND VIDEOS TO Huawei please use another guide
How to start?
You need Huawei phone or tablet with AOSP operation system. Let us just remind you, that for now PhoneCopy for Huawei transfers to server contacts, photos, videos and SMS. Just to be sure, most older Huawei phones use the standard version of Android. The list of all officially supported devices is here.
Backup contacts, SMS, photos and videos from your Huawei
Download PhoneCopy for Huawei from Huawei AppGallery to your Huawei phone, which you can download free of charge. After downloading and installation, go through the following steps.
Run the app and create new account. If you already have an account choose "sign on".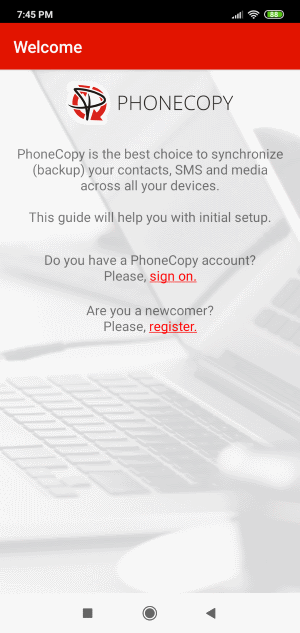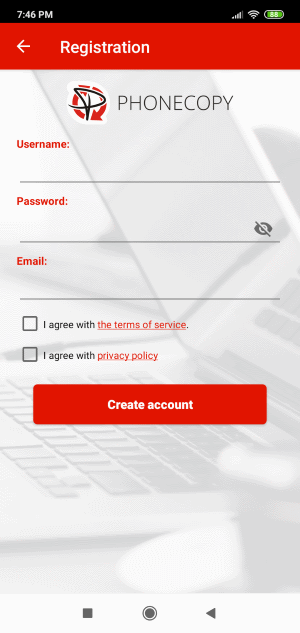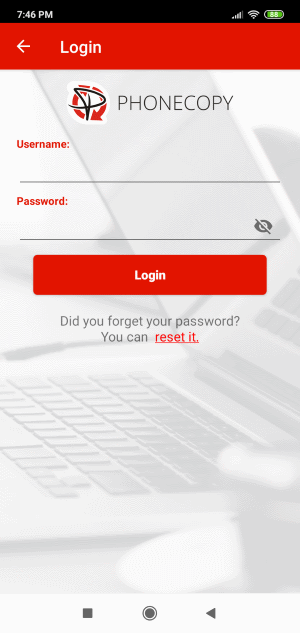 To allow correct functionality of PhoneCopy application we will kindly ask you to confirm access permissions for it.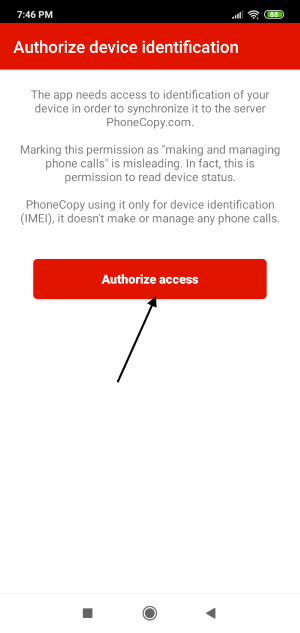 When you confirm access to contacts you can set which "contacts databases" you want to backup.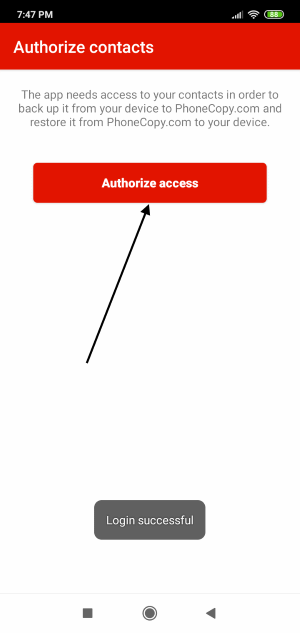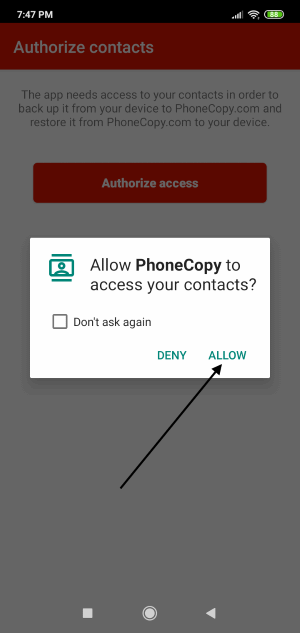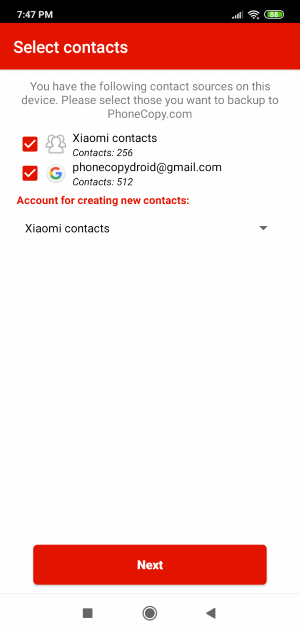 PhoneCopy allows to back up SMS too.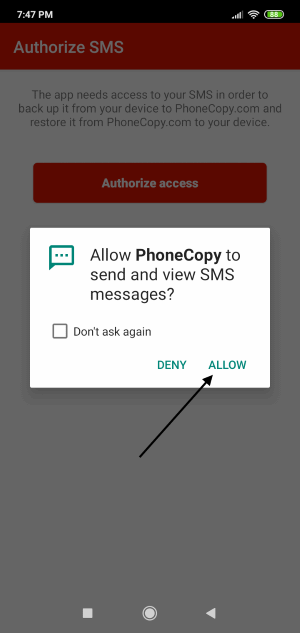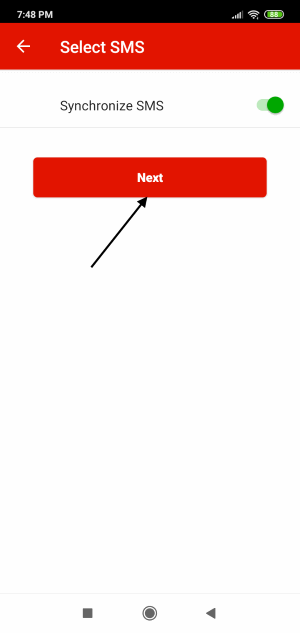 Then you can set up backup for media (photos and videos).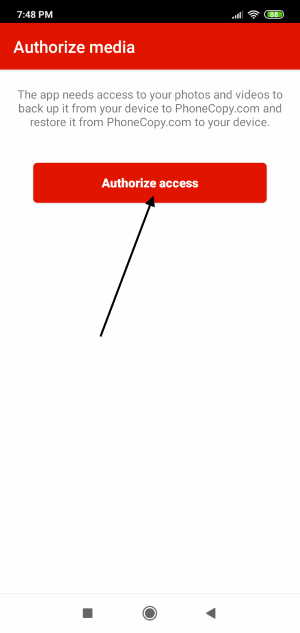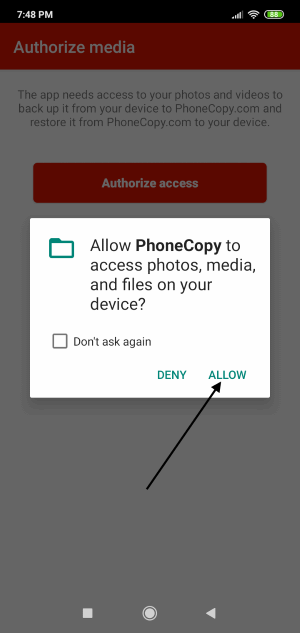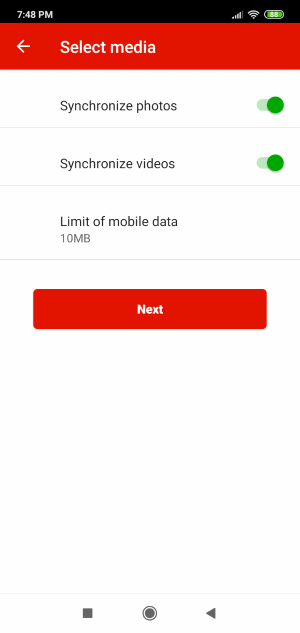 If you want download photos and videos from old phone (which was synchronized to PhoneCopy.com before) you can choose it in the next step. Then you can synchronize.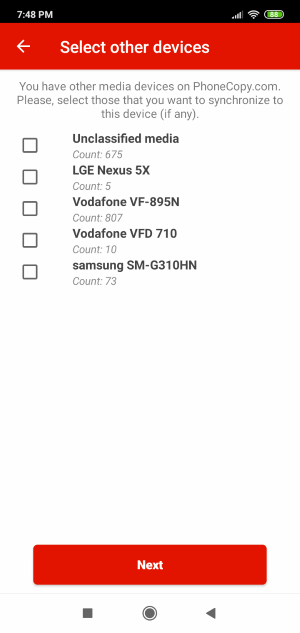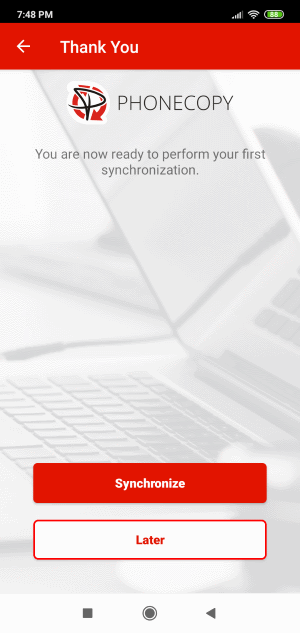 You can access all settings later by bottom menu of the application or by main menu. In case you exceed limits for a free account we recommend you to buy Premium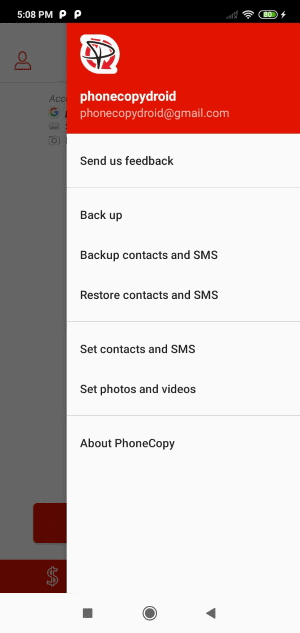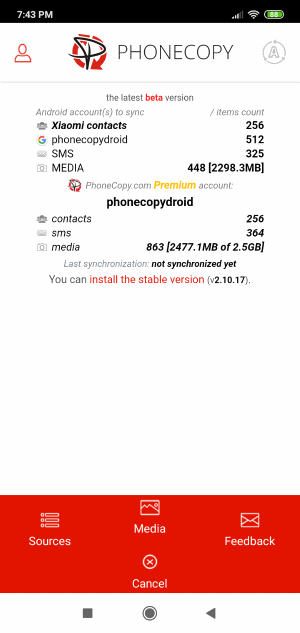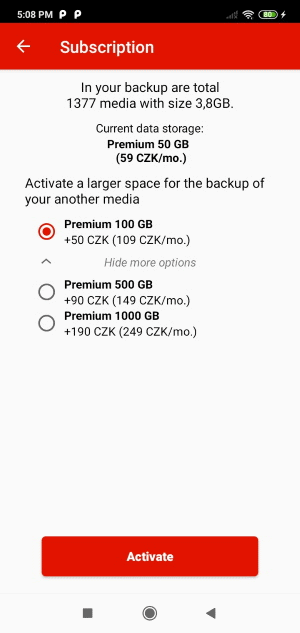 Now you have all your contacts from the Huawei phone copied to PhoneCopy.com server. PhoneCopy can also be used as a regular synchronization service, should you lose your phone or the stored data, or if you just run out of battery and you need to see your contacts online. Also, on your online account, you will see the full history of your contacts, as well as the data that you've deleted in between the synchronizations. You can find them in an archive from where you can restore them. And if this is still not enough of a backup for you, you can download .CSV file, that you can store in your computer
IF YOU NEED TO TRANSFER CONTACTS, SMS, PHOTOS AND VIDEOS TO Huawei please use another guide
For more information about our app, visit our PhoneCopy for Huawei page.