Данная статья еще не переведена на ваш язык.
How to synchronize contacts to Firefox OS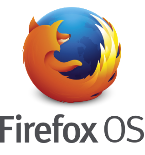 Considering that a number of devices using Firefox OS grows, more and more people find themselves in need of backup and synchronize contacts. For these purposes there is a simple solution PhoneCopy.com, which we've prepared this tutorial for.
This article should work for all Firefox OS are for example: Alcatel One Touch Fire, One Touch Fire C, One Touch Fire C 2G, One Touch Fire E, One Touch Fire S, One Touch Orange Clif, Cherry Mobile Ace, CSL Spice Fire One MI FX1, Spice Fire One MI FX2, Geeksphone Keon, Peak, Peak+, Revolution, Huawei Y300II, Intex Cloud FX, LG Fireweb, Fx0, Orange Clif, Symphony Gofox F15, T2Mobile Flame, Zen 105 Fire, ZTE Open, Open 1, Open C, Open II
Next help and advices are on page How to
IF YOU NEED TO TRANSFER CONTACTS FROM Firefox OS please use another guide
How to start?
You need to have a mobile phone with Firefox OS.
Export contacts from Firefox OS to PhoneCopy.com
Download the PhoneCopy application from Firefox Marketplace
and log in as existing user. If you do not have a PhoneCopy account yet, press "Register new account" and create it by filling in "Registration" and then press "Sign up".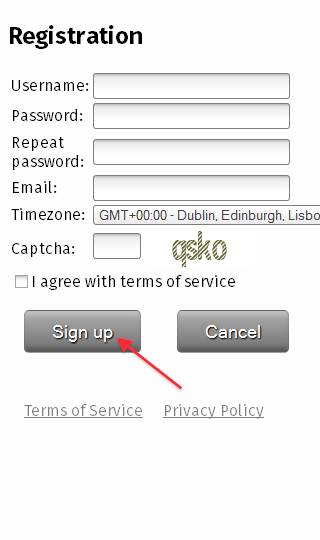 ---
If you already have a PhoneCopy account, fill in your username and password. To export your contacts, press "Synchronize". Select synchronization direction.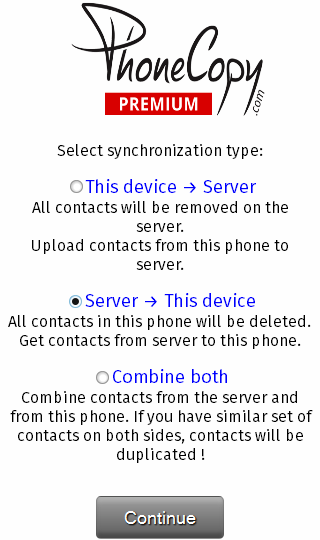 ---
Now you have all your contacts exported on PhoneCopy and you can edit your contacts in your online account. PhoneCopy can also be used as a regular synchronization service, should you lose your phone or the stored data, or if you just run out of battery and you need to see your contacts online. Also, on your online account, you will see full history of your contacts, as well as the data that you've deleted in between the synchronizations. You can find them in an archive from where you can restore them.
IF YOU NEED TO TRANSFER CONTACTS FROM Firefox OS please use another guide
---