Backup контакты, календарь, задачи and записки from
Sony Ericsson T650i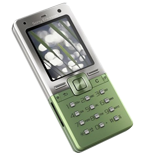 Available guides for synchronization to the secure cloud
Supported functions
contact synchronization
calendar synchronization
task synchronization
note synchronization

Sony Ericsson T650i is supported on PhoneCopy. Please note that following settings may vary a little depending on the firmware version.
Confirmed models
t650i
Confirmed versions
r8bc004
r8be001
r8ab001
r8bb001
r7aa024
News
22.10.2019

We just got first user of this model in Poland! Someone just backed up his контакты.
Sony Ericsson T650i users around the world
Sony Ericsson T650i is often used by PhoneCopy users in countries like Poland (Polska) - 100.00%.
On the map
Following heat map shows contacts synchronisations with Sony Ericsson T650i using PhoneCopy across the globe.
Text guideline - How to backup
With Sony Ericsson T650i
Руководящего положения еще не было переведено на ваш язык.
Press Menu and select Connectivity (or Organizer, depending on your phone).
Select Synchronization
Select New account and press Add
Write PhoneCopy and press Continue. Configure given fields.

▼ hide fields

Server address:

Write http://www.phonecopy.com/sync

Server username:

your_username

Server password:

your_password

Connection:

Choose a network connection PhoneCopy should use.

Remote initiation:

We recommend keeping the default choice - Always ask

Select Applications and mark items you want to synchronize. Accept by pressing OK
Select Application settings and configure given fields.

▼ hide fields

Phonebook:

Write contacts. Leave Username and Password blank.

Calendar:

Write calendar. Leave Username and Password blank.

Tasks:

Write tasks. Leave Username and Password blank.

Notes:

Write notes. Leave Username and Password blank.

Press OK, Back and Save.
You can synchronize any time now by choosing PhoneCopy and pressing Start.
If you need more help with the settings, visit our step by step screenshot guides for K700i or Z550i, which are only slightly different.
And now please, assign your phone to your PhoneCopy account.
In the case of problems with synchronization, please contact us.
Комментарии пользователей
See whole discussion