L'article n'a pas encore été traduit dans votre langue.
How to synchronize contacts to Windows Mobile
Considering that a number of users using Windows mobile phone is still significant, more and more people find themselves in need of backup or synchronize contacts with other devices. For these purposes there is a simple solution PhoneCopy.com, which we've prepared this tutorial for.
Next help and advices are on page How to
How to start?
You need a phone with Windows mobile OS. For example Windows Mobile 6.0 devices: none, Windows Mobile 6.1 devices: Acer Tembo M900, Tempo DX900, Tempo F900, Tempo X960, HTC Max 4G, Opal, Snap, Touch 3G, Touch Cruise, Touch HD, Touch Pro, Touch Pro 2, Viva, LG Incite CT810, Samsung C6625 Valencia, Propel Pro, SGH-i900 Omnia, Sony Ericsson Xperia X1 or Windows Mobile 6.5 devices: Acer beTouch E100 (Acer C1), beTouch E200 (Acer L1), neoTouch P300, neoTouch P400, neoTouch S200, Cherry Mobile Eclipse, Eclipse 2, Garmin ASUS nuvifone M10, ASUS nuvifone M10e, Gigabyte GSmart S1205, HP iPAQ Glisten, HTC Galaxy HD2, HD mini, HD2, Pure, Tilt 2, Touch 2, LG Fathom VS750 , GW820 eXpo, Samsung B7330 Omnia Pro, Intrepid, Omnia 735 (B7350 Omnia Pro 4), SGH-i607 Black Jack, SGH-i637 Jack, SGH-i8000 Omnia II, SGH-i907 Epix, Sony Ericsson Aspen M1i, Xperia X2. The list of all officially supported devices is here.
Registration on Phonecopy.com
Phonecopy client registration is simple. Choose your username and insert your email address, where we will send you a confirmation email that you will need to activate your account.
Windows Mobile setup
This guide works for Windows Mobile 5.0, Windows Mobile 6, Windows Mobile 6.1 or Windows Mobile 6.5. ActiveSync can be found on your phone by selecting Start - Programs - ActiveSync. Next, select Menu - Add source server.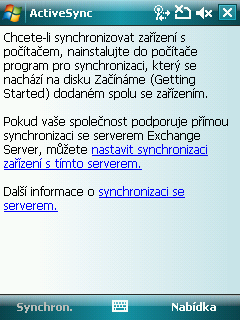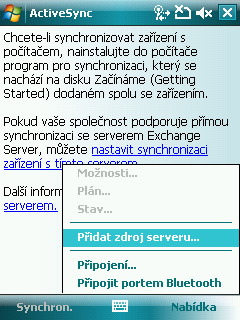 Fill in your user credentials. Navigate between the steps by pressing Next and finally confirm the settings by pressing Finish.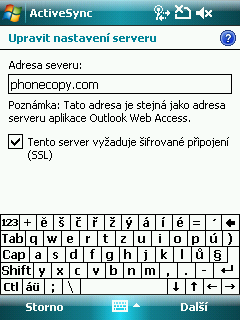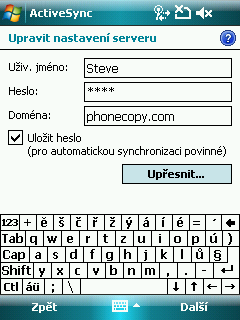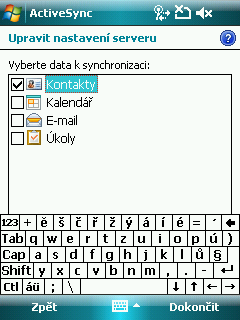 Synchronization will start automatically.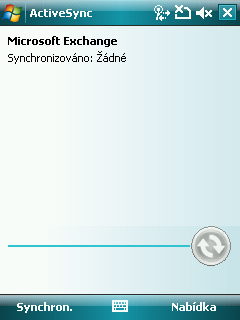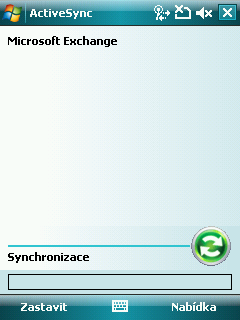 Start future synchronizations by choosing Sync.
Now you have all your contacts synchronized on PhoneCopy and you can edit your contacts in your online account.
PhoneCopy
can also be used as a regular synchronization service, should you lose your phone or the stored data, or if you just run out of battery and you need to see your contacts online. Also, on your online account, you will see full history of your contacts, as well as the data that you've deleted in between the synchronizations. You can find them in an archvie from where you can restore them. And if this is still not enough of a backup for you, you can download a .CSV file, that you can store in your computer
---