L'article n'a pas encore été traduit dans votre langue.
How to start with Photo Backup on android
PhoneCopy Photo Backup is available to both Basic and Premium customers. Monthly Premium subscription users have a 1GB cloud storage available as a part of their plan. Go to subscription settings and select the desired storage size. You can always upgrade or downgrade your storage as you go.
Users with active 1 or 3-year subscription can easily switch their subscription to the monthly plans as well. The remaining duration of their subscription will be used as a discount.
Setting up android photo backup
First, make sure you have the latest version of PhoneCopy downloaded on your device.
In your PhoneCopy for Android application, navigate to Advanced & Account, Synchronization settings, checking the Media option and selecting Photos.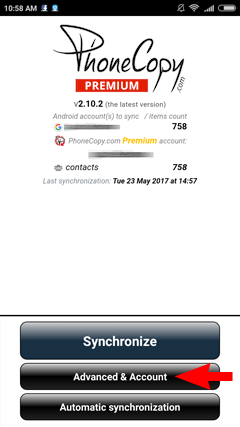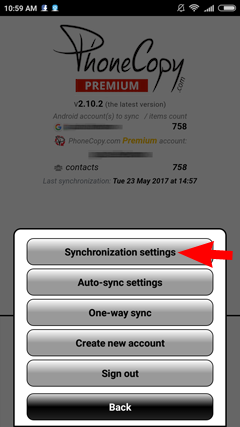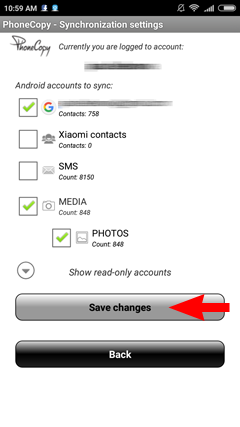 Additional media sync settings
You can tweak your media sync settings by going to Media-sync settings.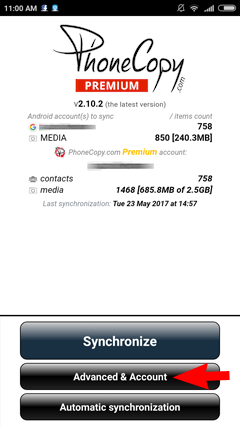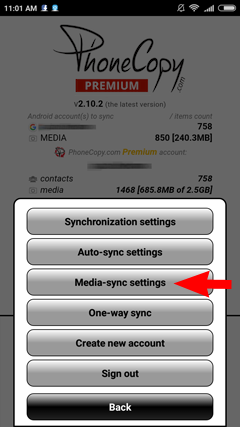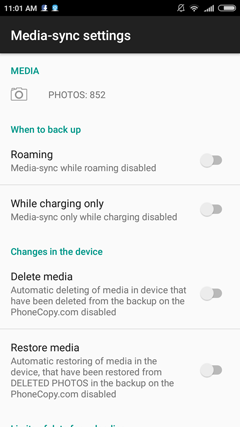 In case you want get more from your photos we recomend you our article What does PhoneCopy.com know about your pictures?