Bu makale henüz sizin konuşma dilinize çevrilmiş değildir.
How to synchronize your Nokia 808 PureView contacts with phonecopy
Nokia mobile phones are still one of most used mobile phones and more and more people find themselves in need of making backup of their contacts. For these purposes there is a simple solution PhoneCopy.com, which we've prepared this tutorial for.
This article should work for all Nokia Belle fp1 phones which are:Nokia 603, 700, 701, 808 PureView
Next help and advices are on page How to
How to start?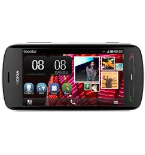 Primarily in this case we will be using Nokia 808 PureView, a cellphone with Nokia Belle Feature Pack 1 operating system. The list of officially supported devices is here.
Registration on Phonecopy.com
Phonecopy client registration is simple. Choose your username and insert your email address, where we will send you a confirmation email that you will need to activate your account.
Cellphone setup
To have your contacts saved you have to synchronize the Nokia with PhoneCopy. First step is to set up the synchronization on the Nokia. For better illustration, we've made some screenshots, but experienced users naturally won't need and will be able to set up the phone on their own, or following the device manual on PhoneCopy website. In that case, please scroll down to the end of the article, where we are describing the way to transfer the contacts into the iPhone. But back to the screenshots now: create a new synchronization profile in the menu: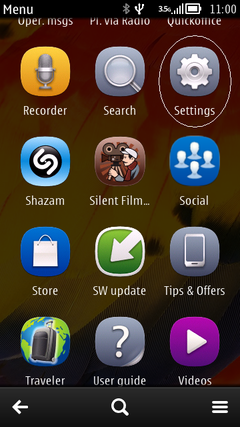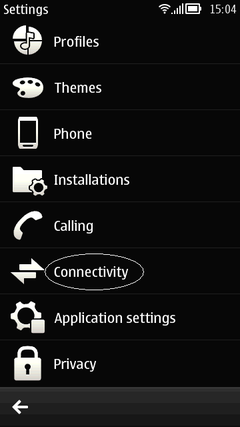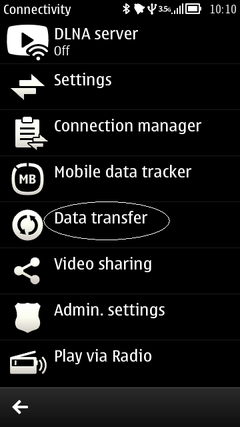 Follow the instructions to set up the connection. If you're only saving contacts, you can leave out some of the steps, or you can backup you calendar, tasks and notes as well.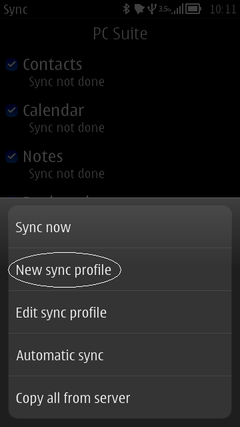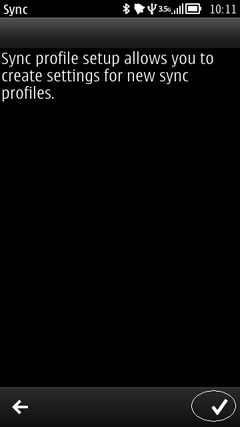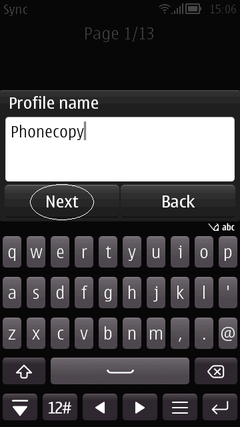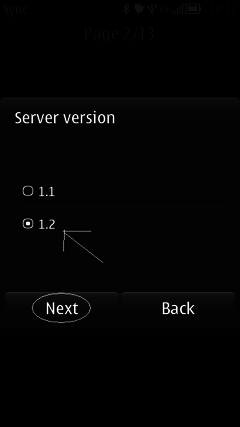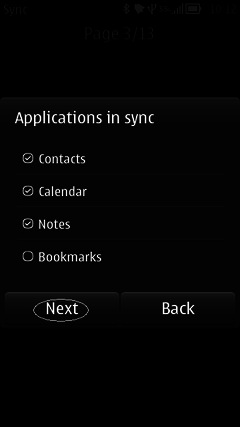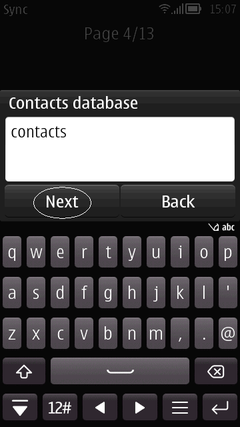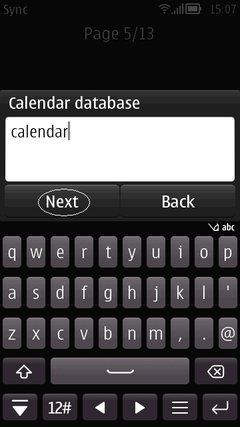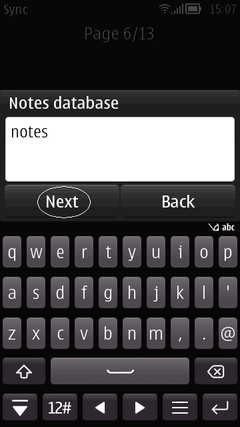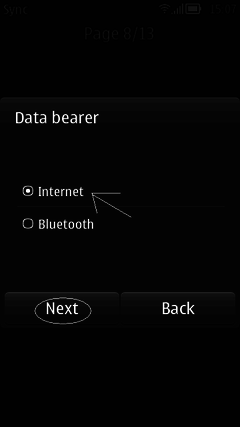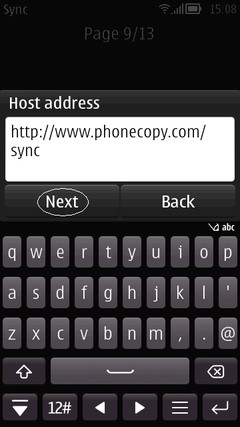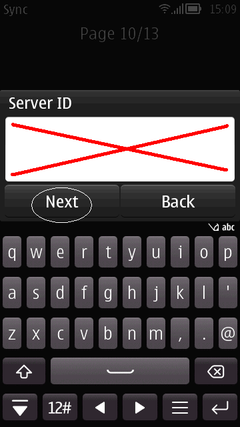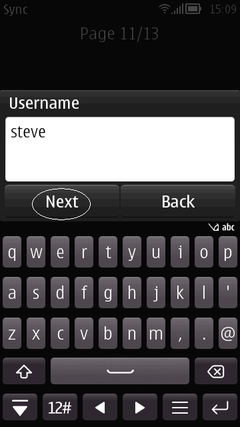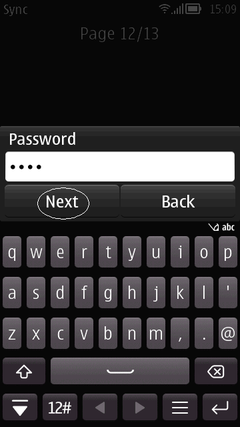 Start the synchronization now.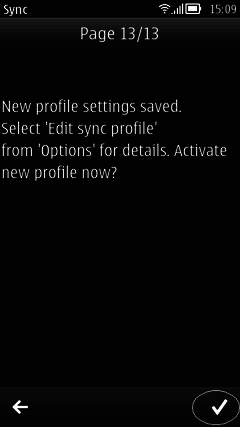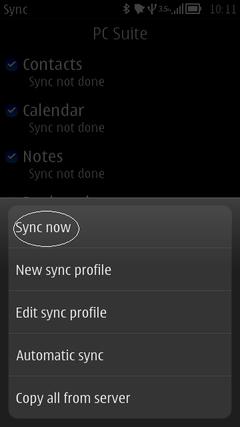 After your phone is synchronized, go back to your PhoneCopy online profile (probably you will have it still open in the browser since you activated your account) and accept the assignment of your phone to the account. If you do it within the hour after the synchronization, the phone will be assigned automatically and you will only need to confirm the process. If the delay is greater than one hour, you will be asked by the server for the cellphone's identification number, called IMEI. This number can be easily found under the battery of the cellphone, or you can type in the symbols *#06# and the IMEI will appear on the display.